Ditch this for that: 2021 marketing trends to swap for outdated tactics
3 MIN READ
Marketing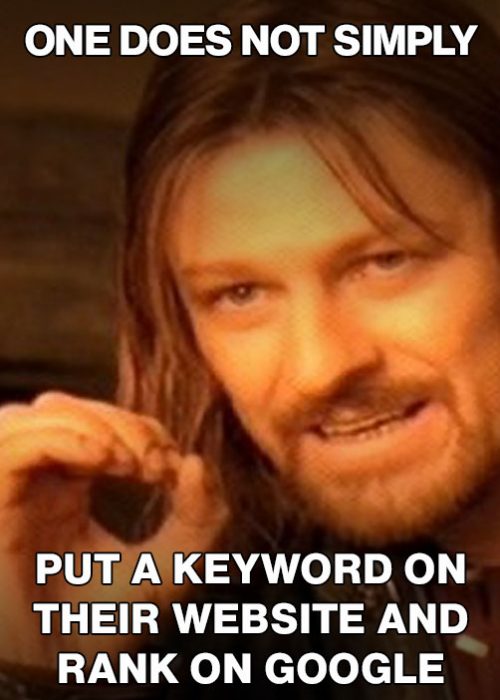 Is your business still relying on outdated marketing trends and techniques? Have you heard the words: mail out, print ad or yellow pages throw around your office lately?
Well, we have news for you: your marketing tactics are quickly becoming obsolete. Times are changing, and you better change with them or risk being left in the dust by outdated marketing tactics, inefficient spending and untraceable results.
Update your marketing with, what we like to call, "Ditch This For That" and capitalise on these 2021 marketing trends by swapping them out for these seriously outdated tactics that we'd rather leave in the dust, where they belong.
Radio
Are you still spending money on radio ads? Unless you're setting up unique URLs and effectively tracking and attributing website visits (and more importantly, sales) to your radio campaign, it's time to stop spending on this platform.
Swap for Podcasts. Just because radio listenership is plummeting, doesn't mean that audio-only channels are heading the same way. In fact, the resurgence of apps like Clubhouse, Discord and Riffr has proved that audio apps are here to stay. The great thing about advertising on Podcasts networks, is that you have much more control about the audience you're marketing to, and you can track the results directly and in real time.
Text-Only Content
The time of text ads is behind us. Users are clicking, swiping and scrolling more than ever before, and it's getting harder and harder to win engagement from followers with lacklustre text content. Boring, too-long captions and long internet articles require capturing a users' engagement, and maintaining it, which is getting harder and harder.
Swap for Short Form Video and User Generated Content
2021 is the year of short form video content. Apps like TikTok, Reels and YouTube are amassing record views, and the trend is here to stay. When curating short form video content for your brand, focus on the first ten seconds of the video – this is crucial for getting your audiences' attention and keeping it.
Use video as a format for telling a story, and don't push for sales. Authentic storytelling will get you further than direct sales tactics. Feeling overwhelmed by the amount of content your marketing platforms require? Consider user generated content as a way to create unique, compelling content, while keeping your followers engaged.
GoPro is a great example of this: their social media channels are a place where they share video content curated by their followers (and they incentivise their followers with lots of contests for content submitted). Win-win.
Bidding on Broad Key Terms
Broad search parameters are a thing of the past. Now more than ever people are turning to search engines looking for specific answers for their queries. Google is savvy, and has got very good at optimising web results to answer users questions more complexly than ever before. So stop bidding on broad key terms, it's time.
Swap for Long Tail Keywords
Savvy algorithms paired with the rise of voice search optimisation means that people are using more and more words in their search queries. According to Google, the average number of words per search query right now is four, and that's expected to grow even longer with the ever-increasing volume of searches being done through voice command: which are longer based on the nature of people's speech structure.
Consider opportunities to tailor your bidding towards long tail keywords. Not only will this result in a more targeted ad spend for your business, but you're also more likely to show up in results that are more relevant for your users, based on their search intentions.
So, ready to usher your business into 2021? We can't wait to meet you here.