When it comes to SEO, content is still king…
3 MIN READ
Marketing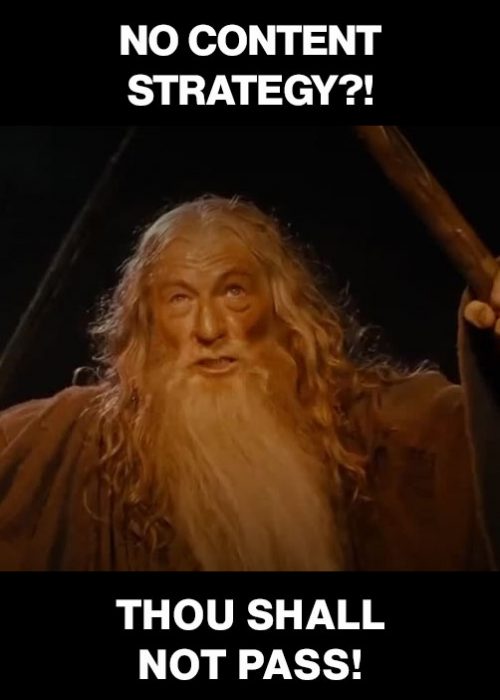 With more and more competition online, it's important that businesses dig deep and are clear about what makes their brand truly unique.
What sets you apart from your competitors?
Without clearly defined brand positioning and a content strategy to support it, your customer's won't be able to tell your brand apart from competitors in your market.
So, what role does content play when it comes to differentiating between competing businesses online? While, despite SEO standing for search engine optimisation, SEO is as much about people (searchers) as it is about the search engines themselves. Search engines exist to serve searchers, not algorithms. Our goal as marketers is to create engaging content that provokes behaviour change in our customers through conversions, like click-throughs, shares and sales. For this reason, all of the content we create has to be valuable, useful, compelling and different.
Enter: The Content Strategy.
Now let's clear one thing up immediately. A content strategy is more than a blog.
Developing a content strategy is an important function that supports many digital marketing channels, including search engine optimisation, social media, pay-per-click platforms and more. By optimising all of the content that feeds into these components (not just blog content) and by developing a unique and comprehensive strategy, the overall USP that sets your business apart from others will be more clear and well-defined.
So, where to begin?
Define Your Unique Expertise
When creating a content strategy for your business, it's important to consider what unique expertise and perspective you can offer that will set you apart from everyone else in your market. Work hard to define your unique expertise and perspective, because this sweet spot (sometimes called a "content tilt") will inherently create opportunity for you to lead—and ultimately own—your market.
Establish Your Content Tilt
Establishing a content tilt is arguably the most important step. Millions and millions of pieces of content are created every day, but if you aren't saying something new, with fresh expertise or perspective, it's going to be nearly impossible to capture your audience's attention, let alone keep it. Consider each piece of content as an opportunity to tell a unique story. How can we make our content different and engaging? Is what we're saying something that has been said before? These key questions should help frame your brand's voice, which can then be applied across all platforms.
Implement Your Strategy
The last step when building your content strategy is to consider your business from the top down. What are all the valuable customer touch points that require content for your users to engage with. This might include: video content for social media, photos for ads and digital marketing, on-page SEO descriptions (think: titles and meta tags), plus blog content for your website. Each of these content touch points represents an opportunity for you to establish your unique brand voice and positioning that will set your business apart from its competitors. If you're doing it right, your most loyal customers should be able to identify your brand from the content you're putting out alone.
A well-defined and executed content strategy will lead to improved SEO for your website, plus will help guide key communication tactics for your digital channels overall. Done right, a content strategy will drive organic customer acquisition to your digital sales channels and ultimately grow your brand awareness online.