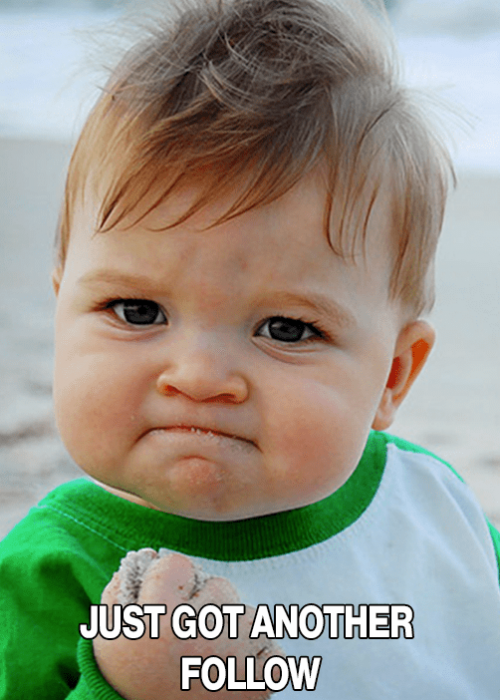 Every individual makes hundreds if not thousands of decisions every day, majority of which are driven or influenced by emotion – whether they choose to believe it or not. As marketers, consumers and real life human beings, we are aware of how emotional marketing has significant impact on purchase patterns and decision making. This is why businesses need to tap into these emotional undercurrents if they want a branding strategy that really connects with people.
Social media entices engagement through visuals and aesthetics, the very core of brand building and brand loyalty.
Social media gives brands the opportunity to gain real time insights into their audiences tastes and preferences. What they engage with, what resonates with them and what connects with their emotional touch points. The fluid nature of the social media platform makes it the perfect space to tell stories, engage and drive new initiatives. Having a social media presence isn't an option anymore – it's a requirement for any successful business.
More than just your organic content
Social media content isn't just organic or paid ad content anymore, social media drives user generated (UGC) and influencer content. I know, we were skeptical as well, however UGC generally outperforms any brands organic engagement content.
Yes, you heard it here, influencer content does hit home. You know that new set of lululemon tights you purchased because your favourite influencer was wearing them? Those ones you required for Saturday morning yoga and brunch with the girls? The ones that "hold it all in, in all the right places?"
Yes, you know the ones!
That's right, you too were impacted by the power of influencer content – its undeniable, it connects with you on all your emotional and somewhat physical levels.
Don't worry – we know it needs to be measurable otherwise why do it!
Think engagement tracking
Businesses need to keep their hand on the pulse and ensure they are monitoring the top social media key performance indicator – engagement. Brands need to be aware of what content resonates with their audience. Chances are what performed last month won't perform again this month.
This is why it is important that they have the ability to quickly pivot strategies and positioning with their organic, user generated and influencer content – business must be able to keep up with their consumers evolving tastes and preferences. Meaningful influencer and user generated content can strengthen and deepen the connection between brand and community significantly. It's not just a brand singing their own tune, it's consumers – actual consumers giving there views and opinions for others to establish their own feels and emotions.
Using a variety of user generated content and brand content is the easiest way to tell your brand story while distinguishing your brands content tilt in today's ever changing digital landscape. 
FOCUS: Social content that triggers brand loyalty
Brand loyalty – think top of mind at all times. Brand loyalty is what separates your brand from the pack. Utilising social efforts to reach your audience and consumers through authentic storytelling is critical to build brand loyalty.
Authenticity and trust, if your consumers don't feel connected then say goodbye to loyalty and hello to a fast change to the next brand that sparks any form of emotional tendency.
Show your community that you care for them, that you want to educate them and build long term trust. Using tools like IGTV, Youtube and IG stories you can share some insight into the team behind the brand. These are the people who want to share stories with you, stories that resonate and make you feel like you are part of not only the brand but the team behind the label.
Understanding what social tools and content resonates best with your audience is critical to your business and building an engaged community. Using metrics like engagement, followers and organic reach over time will help you to nail down the content pillars required to craft your social content strategy to drive brand loyalty.
Or why not take it one step further and compare your position to the industry standard – where do you stack up in the competitive landscape?
So … what does this actually mean? And remind me again why all these social elements will impact my cold, cold heart?
Visuals and aesthetics are at the heart of brand building. Visuals that are going to inspire action, visuals that are going to trigger emotion and visuals that are going to ensure your brand stays top of mind. Social Media is the place to establish and build a visual presence. Whether you are a marketer, a gym instructor or a tradie, you are a consumer, you are influenced by social cues all around you.

Social media is a tool for businesses but also a tool for consumers. Social media triggers opinions, insights and discussion – all of which are influencing emotional decision making.
Whether you love it or hate it, social media is a platform that influences your decision making process, your purchase patterns and establishes brand loyalty. It is a platform that is ever evolving based on audience trends and new digital insight.
So start telling your story. Start using social media to create meaningful connections in a digital landscape. You'll thank us for it.