Is email marketing dead? No, but these strategies are
3 MIN READ
Marketing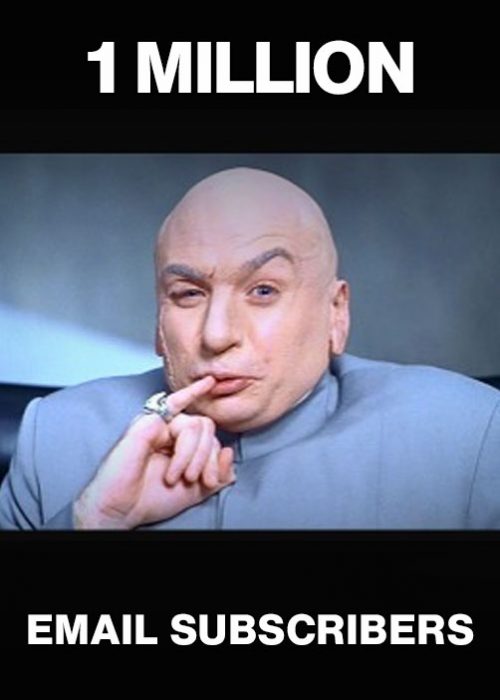 From scrolling, swiping, liking, and tapping, it's imperative that marketers make smart choices about which channels they use to engage their target audience, and how these channels are used most effectively. With so many options out there in the era of TikTok, Instagram and Clubhouse, it's no wonder that many are beginning to question the relevancy of old fashion marketing tactics like email.
So, is email marketing dead? Well, we're here to definitively say that no, it's not.
Surprising to some, email marketing remains one of the most important tools for businesses in 2021. 4.3 billion people use email worldwide, and 50% of people surveyed by Email Tool Testers' say they buy something from a marketing email at least once per month.
But email, like all digital marketing channels, is only as valuable as your ability to measure its effectiveness. Your email open rate is the most valuable metric that you should track and measure. If no one opens your email, there's no point in sending it. According to Constant Contact, these are the industry open rates as of June 2021.
So, what are the best practices to ensure a high open rate, lots of clicks and ultimately, conversions from your email marketing? We've listed the do's and don'ts of email marketing in 2021 here:
Do's
Write for mobile. 42% of all emails are opened on mobile devices, which shows that recipients are likely to be reading your email on the go. Write your content with this in mind, and make sure images are dynamic and sized appropriately.
Keep your emails short. Emails under 200 words are most likely to be engaged with. Consider that when reading email on a mobile device, users are less likely to scroll through long messages, so make sure your most important information and call to action is near the top.
Send your email at the time people buy your products. This one is straight forward. Track and measure what days of the week and time of day people are most likely buying your products and send your emails out then. If you're serving an international market, make sure you schedule your email to send in the local time zone of your recipients.
Use a clear call to action. In general, try to stick to just one primary and one secondary call to action per email. If your content is chocker full with too many CTAs, recipients may get overwhelmed and confused.
Use images. According to Email Tool Testers, emails with graphics achieve a higher click-through rate than those that without (12% vs 10%), so many sure you break up your email text by including relevant and engaging image content.
Personalise your emails. People are more likely to click and engage with content that is personalised for them. For example, abandoned cart emails have 3x greater conversion rate than automated emails, as the content is curated specifically for the recipient. Make sure your emails are as personal as possible, at every customer touchpoint.
Don'ts
Avoid click bait headlines or negative words in your call to action (ex. stop, free, no, etc.). 14.8% of emails are caught by spam filters, which are often set off by these word choices. Plus, negative keywords can be off putting and discourage clicks from users.
Don't forget to inject your brand tone. Your brand's tone of voice is important for your content tilt, which should be present in each element of your marketing strategy. Consider: email recipients should be able to identify your emails by your brand tone of voice, even if your brand's visual identity isn't present.
Send emails without measuring and optimising based on results. Marketing, above all else is data driven. Make sure you're tracking and measuring every part of your email, from its open rate, to link clicks, email sign ups and beyond.
Use templates that aren't mobile friendly. Remember, nearly half of all emails are opened on mobile devices, so it's important that your email is designed with mobile in mind, otherwise, your content may not load optimally. Poor email design will impact the outcome of your emails, and you will miss out on possible clicks and conversions.
Ready to start sending out marketing emails? Remember, an organised database is essential to ensuring you're sending regular, targeted emails to your target audience. Make sure you're tagging your database with demographic and psychographic tags, and your lists are clean, well-organised and always up to date.