"Don't Make Ads, Make TikToks."
2 MIN READ
Marketing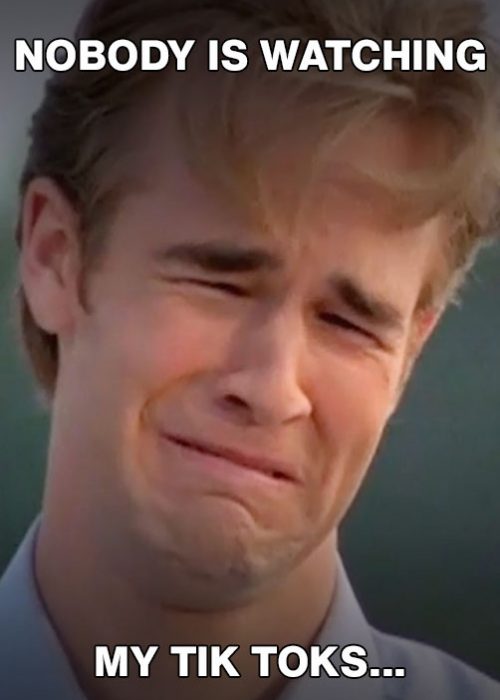 The platform felt so strongly about this, they've since launched a B2B marketing campaign targeting marketers and advertisers with this message. So, what do they mean? And how can this philosophy be applied to social media channels beyond TikTok?
More and more, successful marketing, especially online, is about building native content. By native content, we mean, marketing or promotional content that is created with the social media channel or platform in mind, so that it feels like a natural addition to the space. Native content should be an extension of your content strategy, which is an important function of any marketing strategy. By optimising all of the content that your brand is creating you can communicate key messages more effectively and connect with your target audience across multiple platforms and mediums.
A good way to make sure your content has the best chance of being successful on social media is if it's created with a specific channel in mind.
Advertising that is generic, or one size fits all, won't generate as much reach or engagement. The aim of good marketing is for the key messaging to be embedded seamlessly into the users' experience. Marketing that is jarring, obtrusive or disruptive will likely annoy users, and perform more poorly as a result.
So, when TikTok says don't create ads, create TikToks, they're saying just that. Advertisers should approach TikTok, and every other social media platform, as a unique opportunity to deliver key brand messages and engage with their audience directly in a way that is well suited to the platform they're operating on. TikTok is all about short form videos, set to catchy songs, sometimes with a little bit of dancing sprinkled in. Advertisers who utilise these components in their ads, and actually create TikToks of their own, will penetrate the market more effectively with their messaging.
This is true of every social media platform. Often we have clients ask us to review their social media channels and recommend ways to improve engagement. Sometimes, one thing that becomes immediately apparent is that the business is sharing the same generic content across multiple platforms. Instead of doing this, it's important to consider how your brands' audience may vary from platform to platform (likely impacted by the demographics present on those channels) and what content those different audiences are most interested in. What works on Instagram, won't work on Facebook or Twitter.
When creating your content strategy, make sure you take into consideration what type of native content is most successful on each platform. By creating content that is channel specific, you will generate higher quality reach, engagement and shares. Yes, it will absolutely require more effort, but the impact and results are much more likely to deliver valuable conversions for your business.